If I Ran It: Profit Driven Fund (Part 2)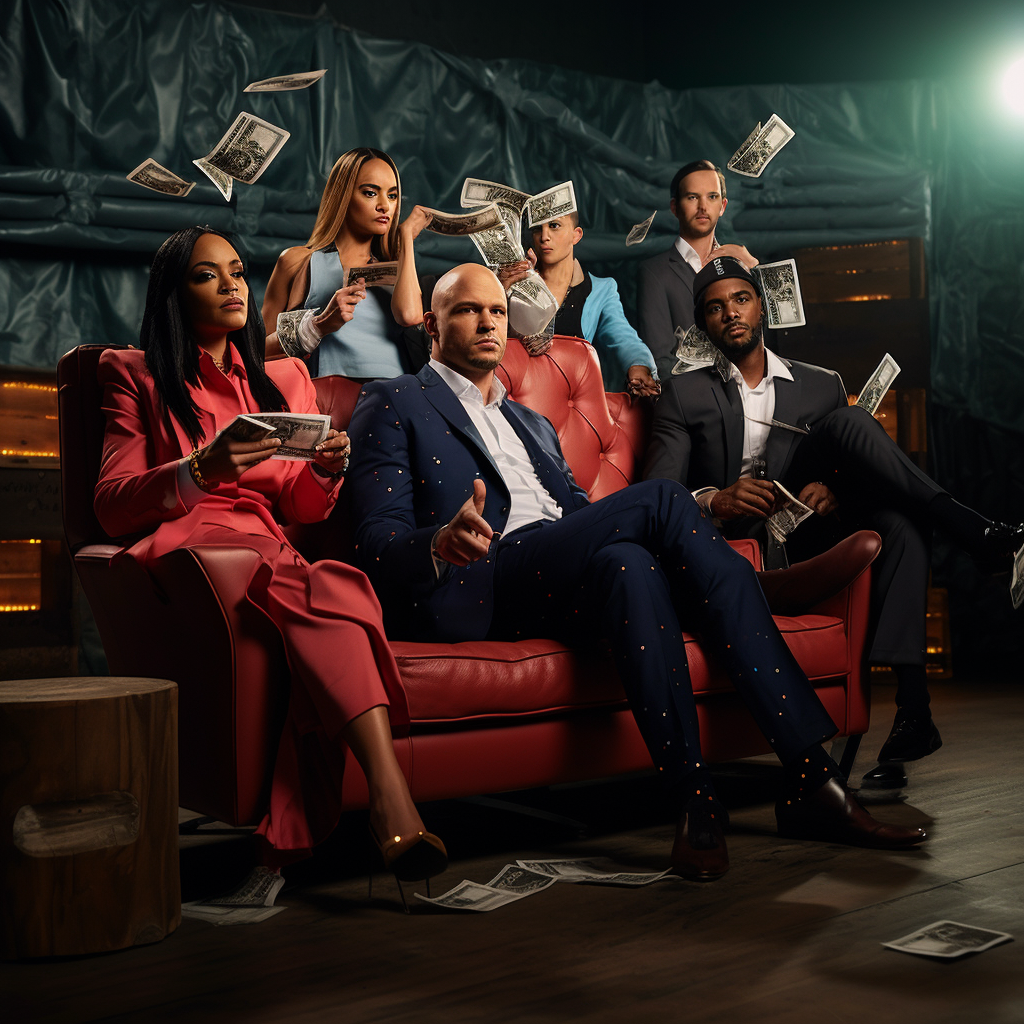 If I Ran It is a thought experiment series on my blog where I think about how I would run a company/fund if I was in control. Its hypothetical (for now). Previous entries in this series can be found Here and Here
In the prior post I talked about some criteria for companies that I'm interested in. The top points were: Natural Entrepreneurs (1), Technology That Shapes Culture (2), Niches (for now) (3), Micro Brands (4), Wellness as Fashion (5), Future of Flexible Work/Life (6), and Integrated Future (7).
Given those themes, here are some companies who I find interesting and investable:
Artiphon (Themes: 1,2,5,7) - This product should be sold at every Apple Store. Artiphon has created the universal instrument, a midi controller that you can strum like a guitar and tap like an MPC. Artiphon encompasses everything that Apple has stood for (beautiful product) and what they aspire to do for humanity (let people become creators). Tell me this Apple ad shouldnt have an artiphon in it. Recently, Tim Cook talked about making young people creators, and this is one way. With more software that makes the entry point to creating music easy (think duolingo) and a lower price point, this instrument can really fly off the shelves.
Made In Africa (Themes: 2) - A vertically integrated African wax print apparel and home goods company built by Chid Liberty, founder of Uniform and Liberty & Justice. In keeping with the thesis on "niches for now", African prints, if properly given the marketing budget and exposure in the US, will grow as a category. Most impressively, Chid has rounded up an all-star team of executives with experience building brands you know.
Rose Gold (Themes: 1,2,3,6) - A white-label ecommerce platform for beauty products. It enables beauty influencers to become entrepreneurs, creating their own brands. The founder Chanel is a resilient person, having been creating companies and business and showing grit in her personal life. With the right funding and technology stack, she can really make a dent.
Lomotif (Themes: 1,2,3) - A social media app for creating music videos, hit #1 overall in Brazil last month and has hit the top 10 in photo/video in 24 countries. They struck on a nice viral loop that has catapulted it to the top of the app store charts. Who would have thought a guy from Singapore would have his app blow up by girls making twerking videos in the US? Its been lovely to see this app grow over the past few years, with Paul grinding it out to continually capitalize on the traction it has received. Many of the elements of one of my prior app attempts (R.I.P Songsicle) I see apparent in Lomotif and it's cool to see someone execute on that vision in bigger and better ways. They are up against tiktok, which is now worth more than Uber (really) which would make Lomotif a nice acquisition target if they are able to capture markets where tiktok hasnt made large penetration.
AKUA (Theme: 1,2,5) - A mission driven healthy snack company led by Courtney Boyd Myers, I see lots of opportunity in the CPG world to for upstart brands to harness community to push sales. Courtney has been a community leader for years with work at Summit and helping build other brands like Four Sigmatic.
Boba Guys (Themes: 1,2) - A retail boba tea company with 12 locations, Boba Guys feels like Everlane in many ways, being fully transparent on their process and being focused on a mission to spread culture in an authentic way. They are creating a production facility in the US and can capitalize at the right time as the supplier of choice when inevitably the big players decide to enter the market.
Outsite (Themes: 1,2,6) - Fitting into the future of work, Outsite is a network of great co-living sites, used by solo travelers and companies for retreats. More organizations will find ways of supporitng remote teams and location independence, Outsite can provide stability with a network of trusted spaces.
Caveat (Themes: 1,2,3,4) - A physical space for intelligent nightlife (grab a glass of wine and watch a ted talk). Started by a particle physicist formerly at TED, Caveat features a warm bar that fits ± 150 people. The key though is a high quality a/v setup where they can record all their content (much of it created in house) and create a media property showcasing all the unique pieces. Like many comedians do with their comedy routines by testing them in small comedy clubs, and then performing that same content on Netflix later, Caveat has a chance to own that entire process.
SkyHi (Themes: 1,2,3,6) - Subscription travel. Another project off my startup hit list, SkyHi helps frequent travelers get clear pricing on flights with a monthly subscription that unlocks standard priced flights based on distance. In a real investing scenario I would have to know more about the economics of this, but assuming the unit economics are sound, I can see this catching on. It encourages spontaneity, and can be a good resource for folks who frequently travel between certain hubs regularly (consultants).
One Second Everyday (again, Themes:1,2) - Still one of my favorite apps for what it outputs: videos of your life, taken in 1 second clips from throughout the month/year. Topping the app store this year, and featured at INFLECTION this summer its impressive to see a social platform with profitable roots. With there being fatigue with the current social platforms, 1SE gives the oportunity to capture impactful moments and let you move on with experiencing things yourself (there isn't pressure to create more). It hasnt even scratched the surface on the community building features to truly lock in users into viewing great content in the app. With a small seed round, i think they can catapult themselves 10x in terms of users (with 10% being creators) with a strong engaged community in the next 3 years.
Lumi (Themes: 1,4,7) - As DTC brands continue to gain prevalence, the infrastructure tools that allow brands to succeed and optimize their operations (while still giving enough room for creative differentiation) will be the big winners. Lumi raising from the premier ecommerce vc gives them a huge leg up on the competition, as all the marquee companies will be using their platform. Their dashboard is simple to use and seems that there is a lot of room to grow as many new brands pop up. My vote is to build an api so the packaging part of any ecommerce solution can be created / ordered easily.
In the final post of this series, I'll talk about the team that could make this happen.